Your Executive Coaching Experience
In one-on-one coaching, we'll work together to set goals and enact a plan to accelerate your leadership and success
in your professional and personal life. Assessments, team-building plans, and other services are available.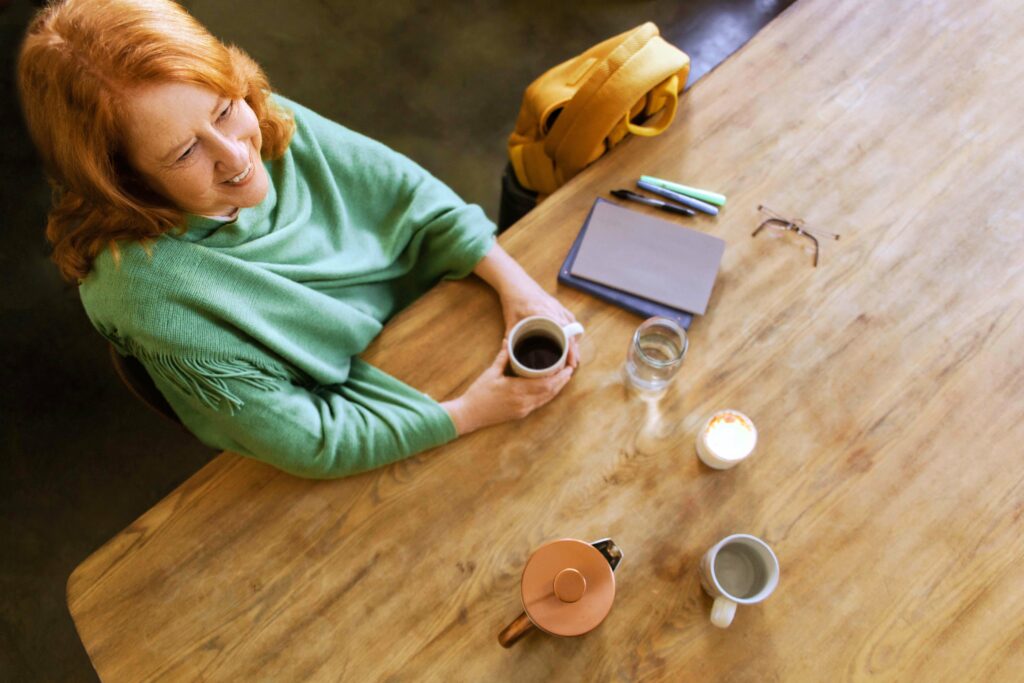 As your coach, I help you achieve the following:
BETTER RESULTS: Learn how to engage your team with clear communication and empathy and how to empower the people around you
HAPPY PEOPLE: Develop your team to create a brighter future for the entire organization
CAREER GROWTH: Map out, refine and define your career trajectory – on your terms
INFLUENCE: Get the visibility you want and learn how to use your authentic voice
COMMUNICATION: Fine-tune your ability to effectively relate to and collaborate with others
TIME MANAGEMENT: Increase your focus and productivity to accomplish more in your day-to-day schedule.
Areas to Become the Best Version of Yourself
Influential Presence & Communication
Get the visibility you've always wanted and find and use your authentic voice. Being powerful means that people experience something, positive or negative, when in the room with you - they are "feeling you out" before you speak. Developing your cognitive and sensory awareness will ensure people feel safe and uplifted by your presence. Fine-tune your ability to communicate and collaborate for success.
Creating Team Cohesion & Growth
Data shows a consistent connection between the business and culture and the quality of the conversations leaders and managers regularly had with their teams. They made their teams feel seen, heard, appreciated, and supported when leaders consistently checked in with their people to inspire creativity and purpose. Learn how to make this quality a key focus of your leadership style.
Leading with Empathy & Clarity
Lead confidently and inspire those around you. New research demonstrates how empathy is the leadership competency to develop now and in the future of work to increase innovation, employee retention and engagement. Simple changes in communication (Listening! Get curious!) can make a solid change in your working style.
Identify ways to not only adapt but thrive when faced with new responsibilities or challenges that seem insurmountable in the workplace and life. Corporate re-orgs, strategy shifts, and new management teams can upset your apple cart overnight. Learn how to set yourself up for success and gain confidence in the face of uncertainty.
Individual and Company-wide Assessments Available for all Clients
DISC, DISC 360, Emotional Intelligence (EIQ-2), Emotional Intelligence 360, Office Influence, Motivators, Learning Styles, Hartman Value Profile (HVP), Performance Gap Indicator (PGI), Sales IQ Plus, Insights.
It's a relief to know that I have a ready answer when one of my professors or a friend of my parents offers to help me and begins with "What kind of job are you looking for?" or "How may I help you?" My reply is friendly, polite, and detailed.
– Jack H
Thanks for helping with my "elevator speech." I never knew there was such a thing! Now I can easily introduce myself to a potential employer, mention my skills, talk about why I'm qualified for a position, and even offer examples of my strengths in an articulate and professional manner.
– Chris L.
It has been an extreme pleasure working with Diane throughout the years. Her professionalism, insight and connection with our kids has had a wonderful impact on all of us.
– Debbie S.
Diane believed in me and was living proof that I was employable! From the card sort to walking me through researching, gathering information, and prepping for interviews, you were The Best.
– Audrey H.
I cannot say enough wonderful things about Diane's attention, support, warmth, assistance, and expert guidance.
– Janet H.